SEA consultancy – Google Ads, Display en Shopping
SEA helps your business, via targeted ads, generate more traffic from your target group. SEA (Search Engine Advertising) shows advertisements on set places in the search results. In this manner, we can show relevant products and services to the targeted group, optimising your ads.
Google is the leading search engine for SEA and has its own advertising system: Google Ads. Google uses many different price models, with the most known example being CPC. The Cost Per Click (CPC) system means that when a consumer clicks on the ad, the advertiser pays for this click. Other systems are CPM (Cost Per Mile), CPL (Cost Per Lead) and CPS (Cost Per Sale).
Kinds of Google Ads campaigns
There are three campaigns you can start:
– Text advertisements
– Shopping advertisements
– Display advertisements
Text advertisements
text ads are most regular advertisements on Google. You can find them on the top or the bottom of the page depending on the dependence of the bid and the quality and relevance of the ad. Text ads allow advertisers to precisely target location, age, gender and in-market target audiences.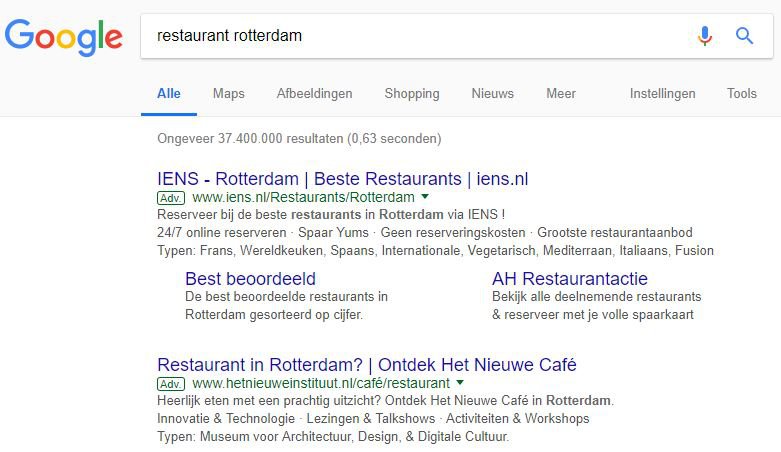 Shopping advertisements
Shopping advertisements are mostly used by webshops. Google Shopping campaigns can result in a large increase of orders, but can also cost unnecesary amounts. Correctly setting up your shopping campaings is key.
These shopping ads are automatically generated based on what is send in the feed and what bid is related to it. It takes a lot of time and knowledge to make a good feed, but we recommend to spend enough time on it to make to make sure it works well from the start. Feeds that are made too quickly, almost always encounter problems in the long-run.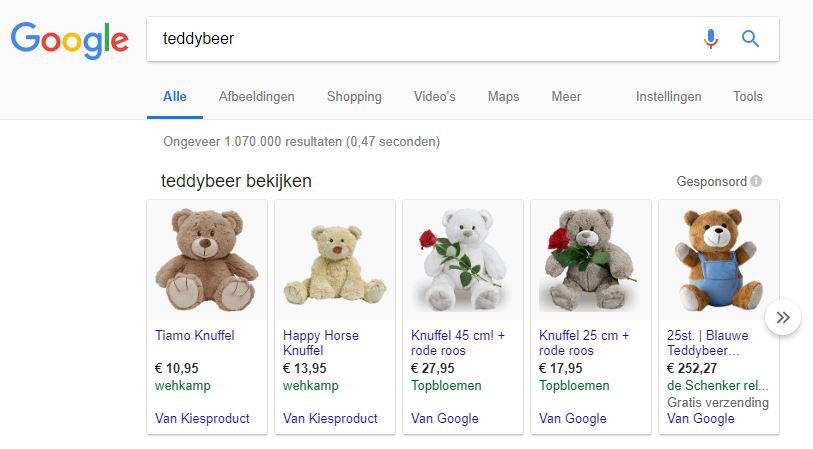 Display advertisements
Do you want more brand awareness under your target group? We will analyse your target group, in order to reach them in the most effective way. Google Display ads allow you to promote specific target groups. Your advertisements are shown on the most optimal places to make the reach as large as possible. Next, interested consumers need to be directed to a good landing page. A good landing page can be recognized by a clearly-recognizable campaign goal. Finding the best target group and setting up a campaign is precise work, work that we will gladly help you with.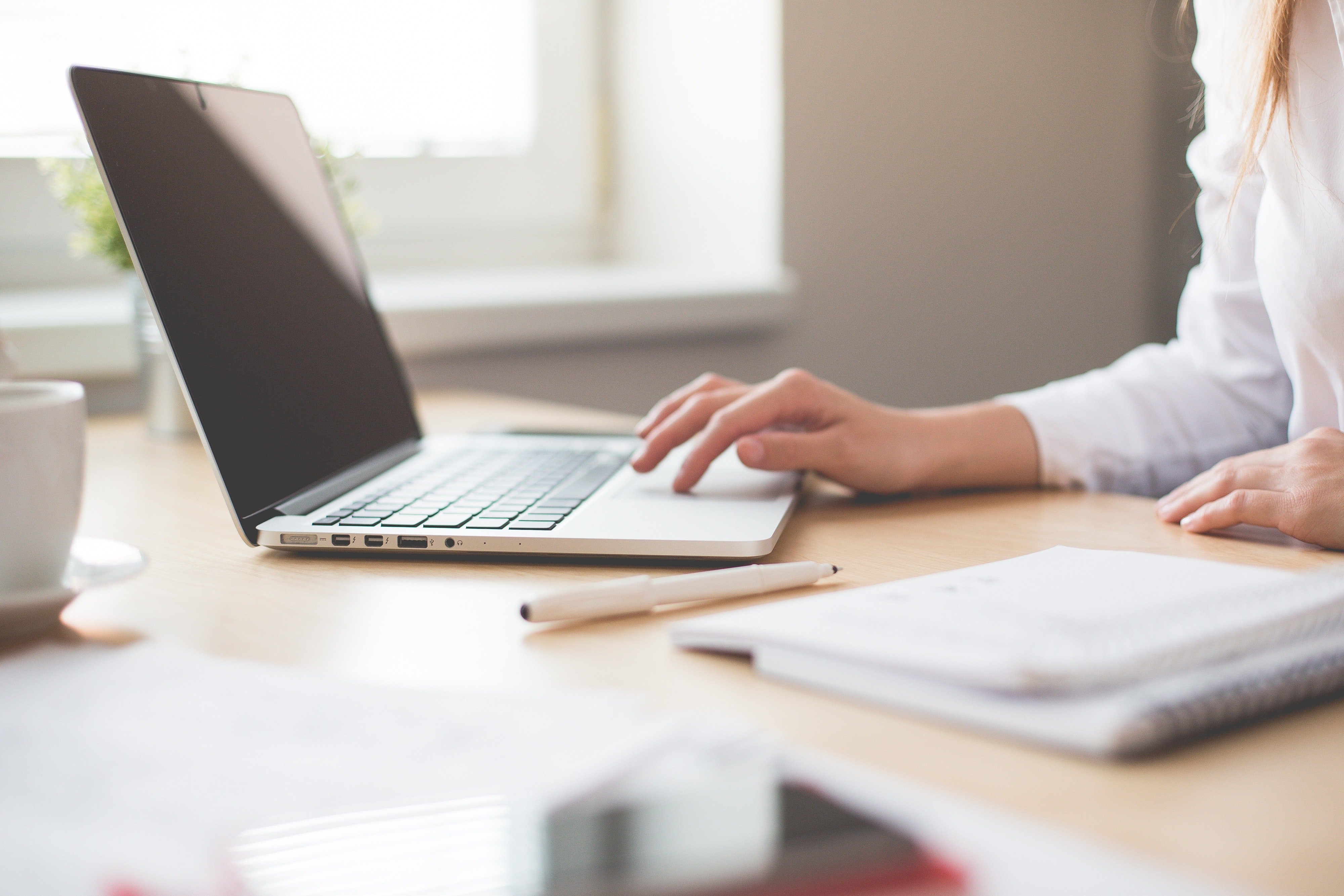 Correctly setting up an advertisement campaign is of crucial importance. RTM Business will gladly help you with your challenges. Do not hesitate to contact one of our experts, together we will find a way to improve your online efforts.